Back
Delivery
on approval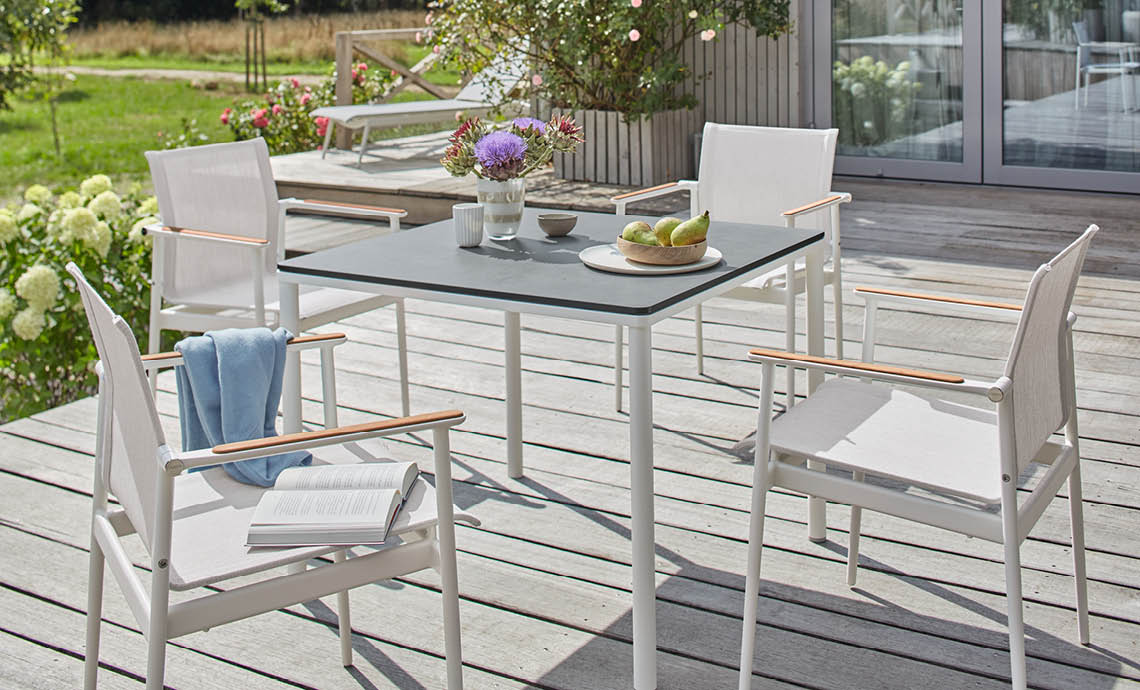 High-quality garden furniture is not purchased incidentally.
Try-Out Service - free if charge
Are you quite sure that the chosen furniture will suit your terrace, or would you like to examine the quality and workmanship directly?
Then why not make use of our try-out-service - free of charge. We will be pleased to send you a selection on approval.
Our telephone number: 04152 925-200.
More than just a delivery service.
Our delivery service includes more than just the delivery. At short notice and free of charge the furniture is completely assembled on arrival, set up where you please and, naturally, we take all packaging material away with us, leaving perfectly positioned, beautiful furniture. Please advise us should you require a shipment to another address. We will be pleased to make you an individual offer.

Should repairs to your furniture be necessary, our competent and efficient repair service is always available. Chairs and loungers can be reordered years later if required, and should you be unable to find something, do not hesitate to ask us. Perhaps we will be able to help. No matter how long ago your purchase might have been, we will always remain your contact partner.