Back
Plantation
Teak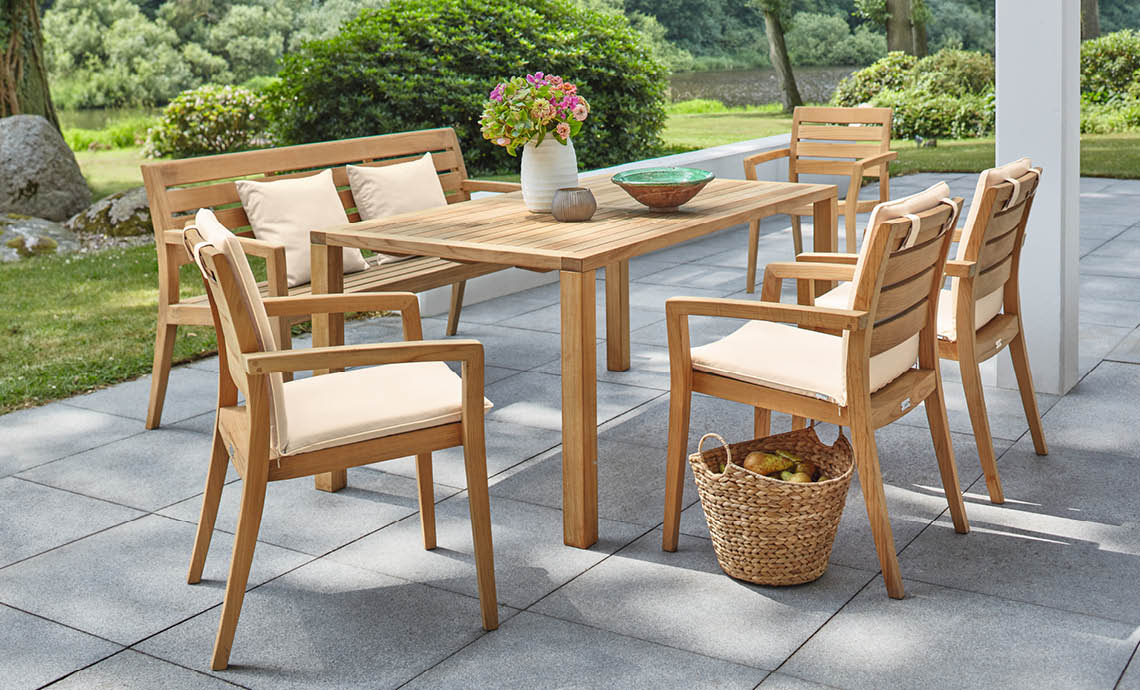 A natural material that is a match for nature itself
Teak is simply the best and the most endurable wood for furniture which is to remain outdoors indefinitely. It will withstand sun, rain, frost, and snow. Even after years outside in the open air, exposed to all elements, the wood remains stable and maintains its form, changing only in colour. It develops, over the course of time, a noble, silver-grey patina. Its natural beauty will endure for decades; without the help of chemicals. Anything made of teak is truly an heirloom.

For us teak is more than just a resource: it is a value which we wish to maintain and protect. This is why we have for many years now, been using wood only from plantations.
You will find detailed information about this precious material and our responsible use of it in a PDF-document available for download below.
Informationen about origin and use
Garpa FSC® Certificate