Back
Corporations
Embassies and Industry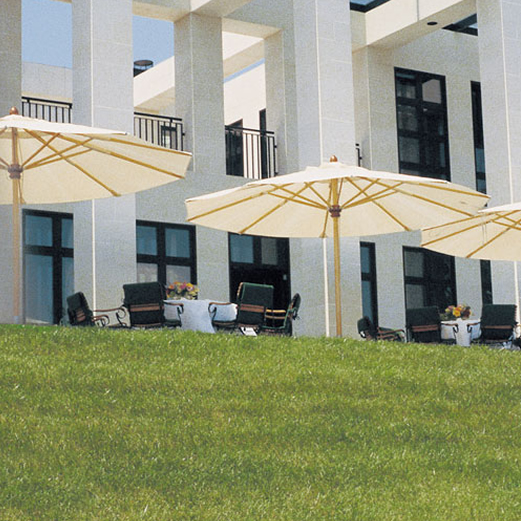 You wish to inspire your business partners, guests and employees with the most comfortable and stimulating surroundings as possible?
You place great emphasis on quality as well as on sustainability, correct production conditions, ethically sourced furniture and selected materials? Whether you wish to furnish an embassy, an executive terrace or a staff restaurant, Garpa is the renowned specialist for the furnishing of inspiring outdoor spaces and creating comfort beneath welcoming roofs. For many years now, customers with discerning requirements have put their trust in us.
With the considerable range of superb designs and materials at its disposal, Garpa has the ability and experience to ensure that furniture series, solitaire pieces, and accessories harmonise aesthetically with outdoor and indoor spaces. Characteristics such as weather resistance, durability, sophisticated functionality, and uncompromising quality leave nothing to be desired. Whether you engage the expertise of an architect or take charge yourself – we would like to convince you with the perfect Garpa service.