Back
Interview: designer Christian Hoisl on the lounger of the Pan series
We asked Christian Hoisl, product designer with offices in Munich, about the design idea and concept of the Pan lounger in the current Garpa Garden Furniture collection.
What inspires you during the process of developing a new design?
An innovative idea should always be the underlying principle of the development. It could be a new type of functioning or perhaps a striking styling detail. For the Pan series it was the lacing. As for a shoe, the synthetic fibre is drawn through eyelets in the frame.
---
'An innovative idea should always be the underlying principle of the development.'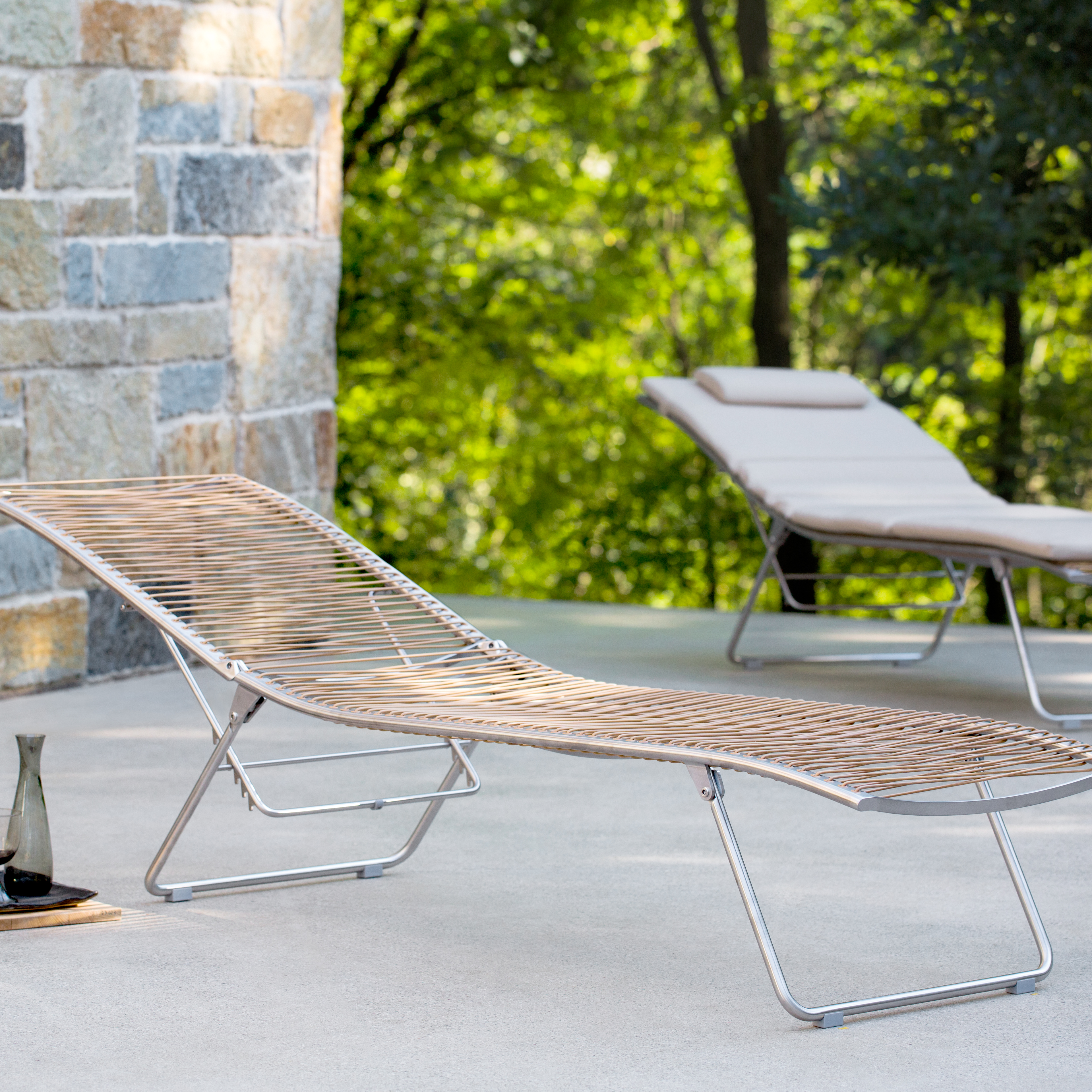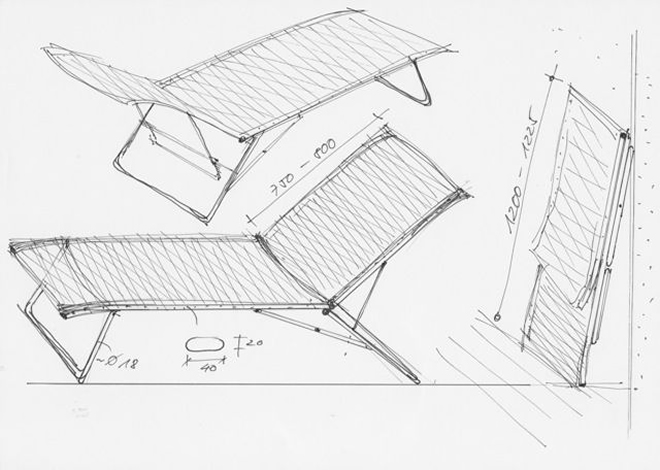 When designing for Garpa, you work together with the Italian designer Alessandro Andreucci. How do you shape your ideas into a coherent concept?
Our division of tasks and cooperation can vary. Sometimes we begin the work on the design for a product together - with the exchange of sketches - and sometimes the work is separate. Alessandro mainly deals with the projects in Italy. I work more on the development in Germany. We then correct, or rather, optimise each other's work.
How did the arresting shape of the lounger emerge, and what functions needed to be taken into account?
It was necessary that the lounger should have an appearance of lightness and translucence consistent with the Pan design. Furthermore it should satisfy the requirement for being easily foldable, enabling it to be suitable for use on smaller terraces and balconies in an urban environment. The characteristic, wave-shaped profile arose out of the need for ergonomic design. The gentle curve of the seating frame prevents the body from sliding forward.
The Pan series combines stainless steel and synthetic fibre. What are your favourite materials, and why?
A requirement for Garpa is always weather resistance and durability. This defines the choice of materials. A particularly attractive feature of Pan is on the one hand, indestructible stainless steel as a static structure, and on the other, the fine, body-defined alignment of the threaded material. Essentially, I am always on the look-out for new materials and combinations.
Your favourite garden worldwide?
The gardens of Cornwall in the south of England have made a lasting impression on me. Here people are very sensitive to their impact on nature.