Back
Drop anchor, enjoy the fresh air, and let your thoughts turn to a stroll by the shore or a sailing trip over sparkling waters: lavishly upholstered teak furniture in lounge format evokes maritime themes.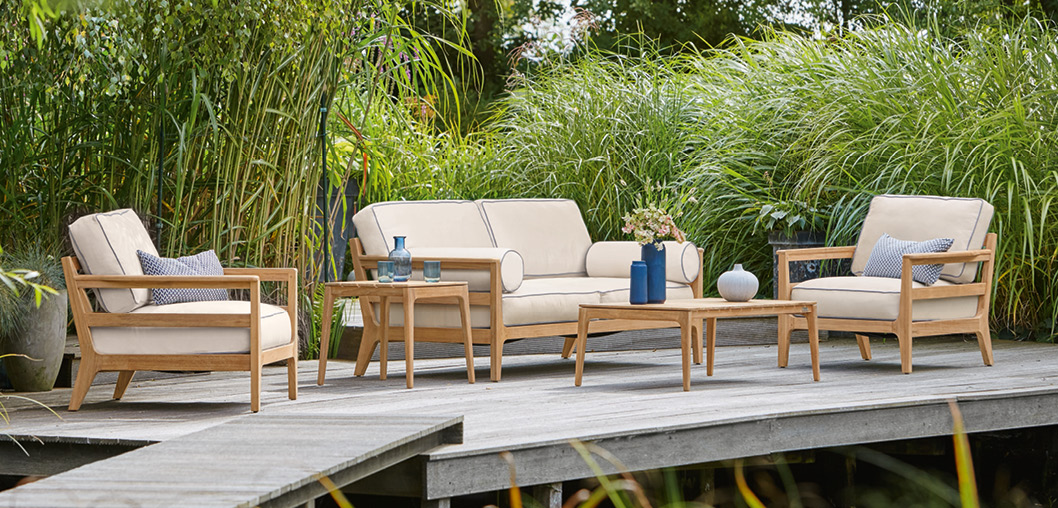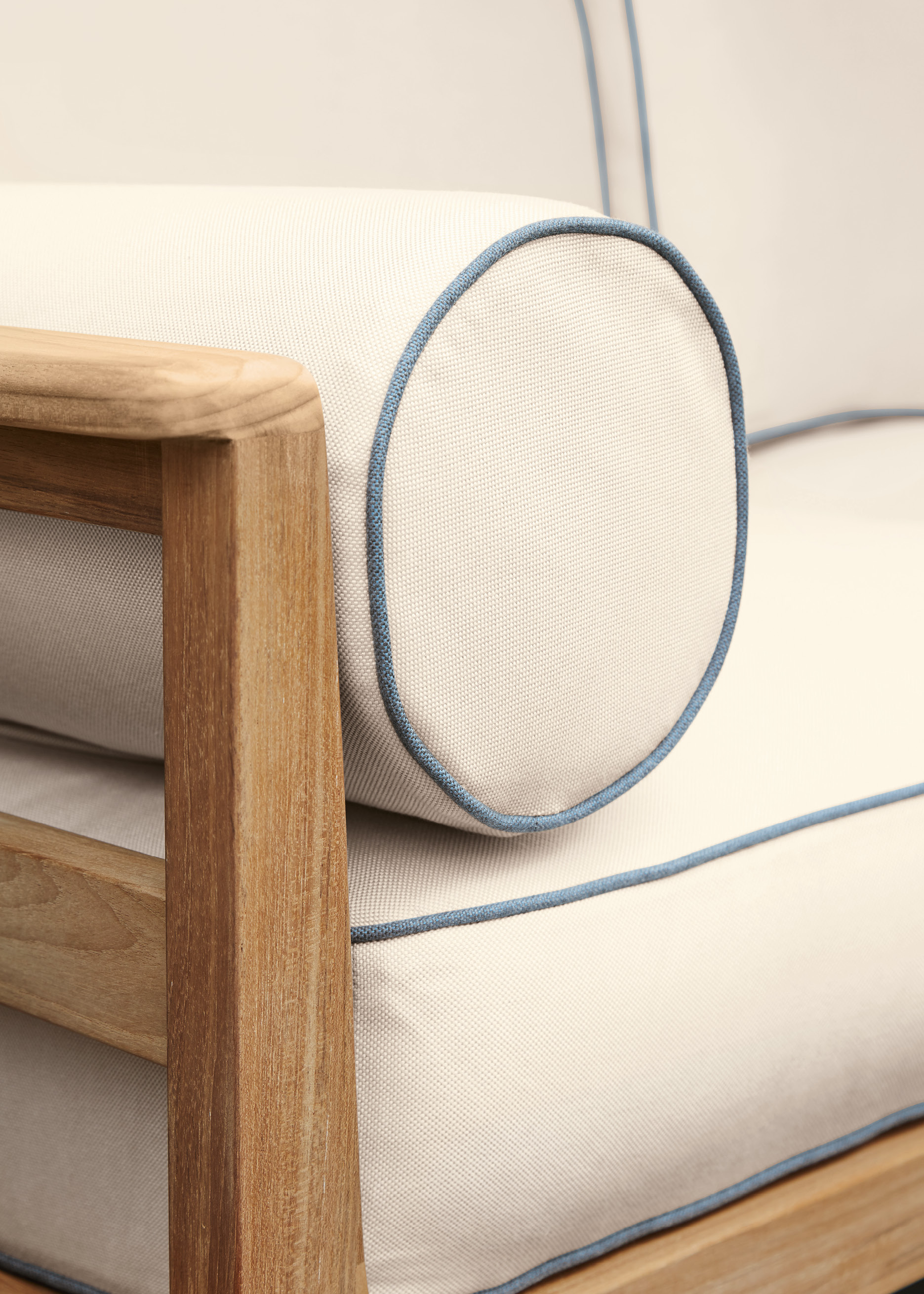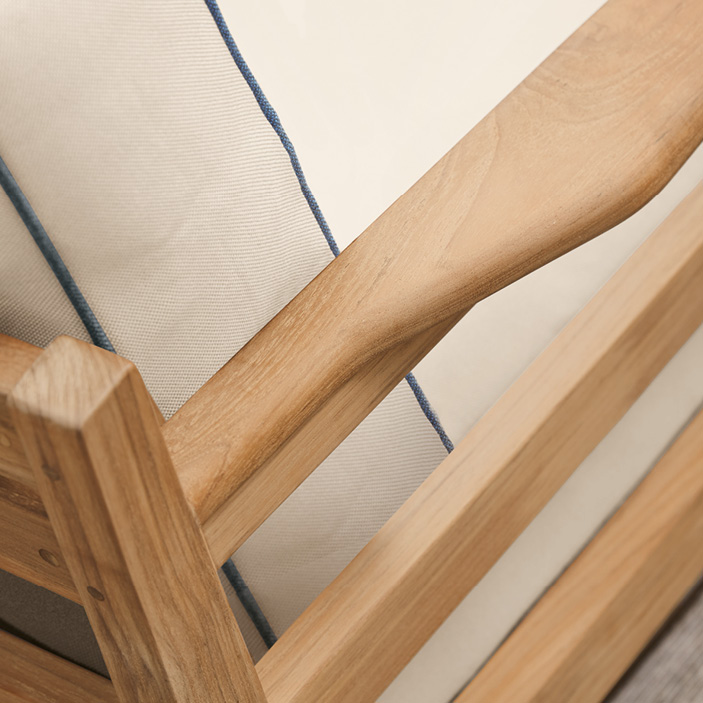 Sandy colours, nuances of blue, and an airy atmosphere – here a breath of the sea greets the senses, even when the lounge is firmly positioned far from the coast.
---
The frames of the sofa and armchair are made of teak; the seats are covered with fabric that firmly supports the generous upholstery and ensures extra comfort. Anyone seeking a cosy retreat will surely find it here. The beautiful piped seams provide eye-catching detail that lends the classic ensemble its maritime charm. All cushions feature an edge contrasting in colour, including the padded bolsters that serve as armrests for the sofas.
Tranquil haven
---
Blue edges decorate the sand-coloured covers, on request blue patterned cushions are available as a comfortable back support, and even though the armrests made of teak are a delight to the touch, two padded bolsters make the sofa even more welcoming. Armchair and stool create a cosy nook, two sofas make a spacious refuge on the terrace, and for both arrangements, our teak side and coffee tables are perfect additions.