Back
This is a classic – chartered and newly placed in a maritime setting: the director's chair establishes itself on the terrace, transforms it into a sun deck, and guarantees comfort at the table for the entire crew.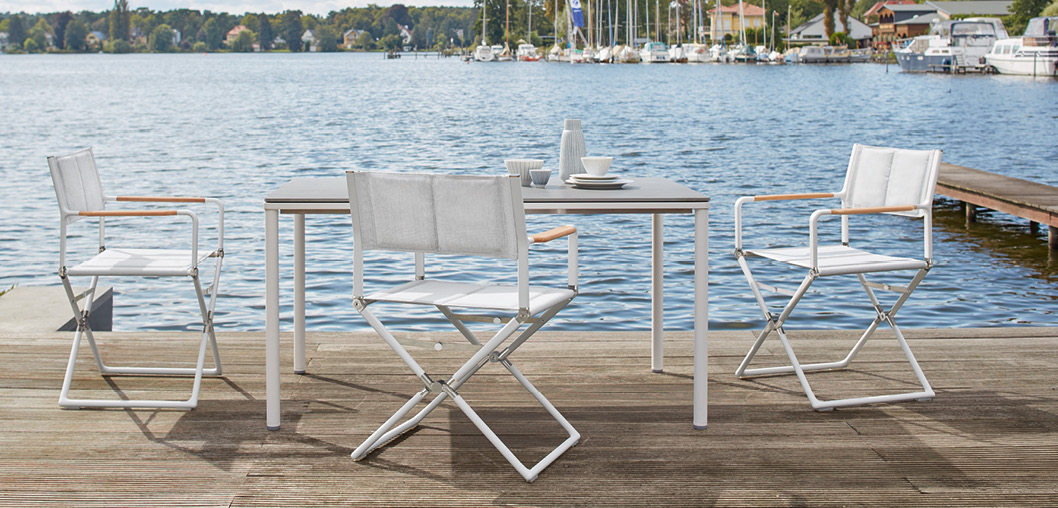 The foldable group looks as casual as it is elegant.
---
At the same time, while providing all the merits of classic, expansive dining, it also lends itself as a simple, everyday grouping on the terrace. Cushioning further extends comfort. Matching the powder-coating or the teak wood of the armrests, Portland tables offer interesting combination possibilities.
Alone in the sun, in an exposed position – Lean guarantees a comfortable seat. The powder-coated aluminium chairs are also available in the colour Graphite. The high-quality padded fabric covering is water resistant, extremely durable, and weatherproof.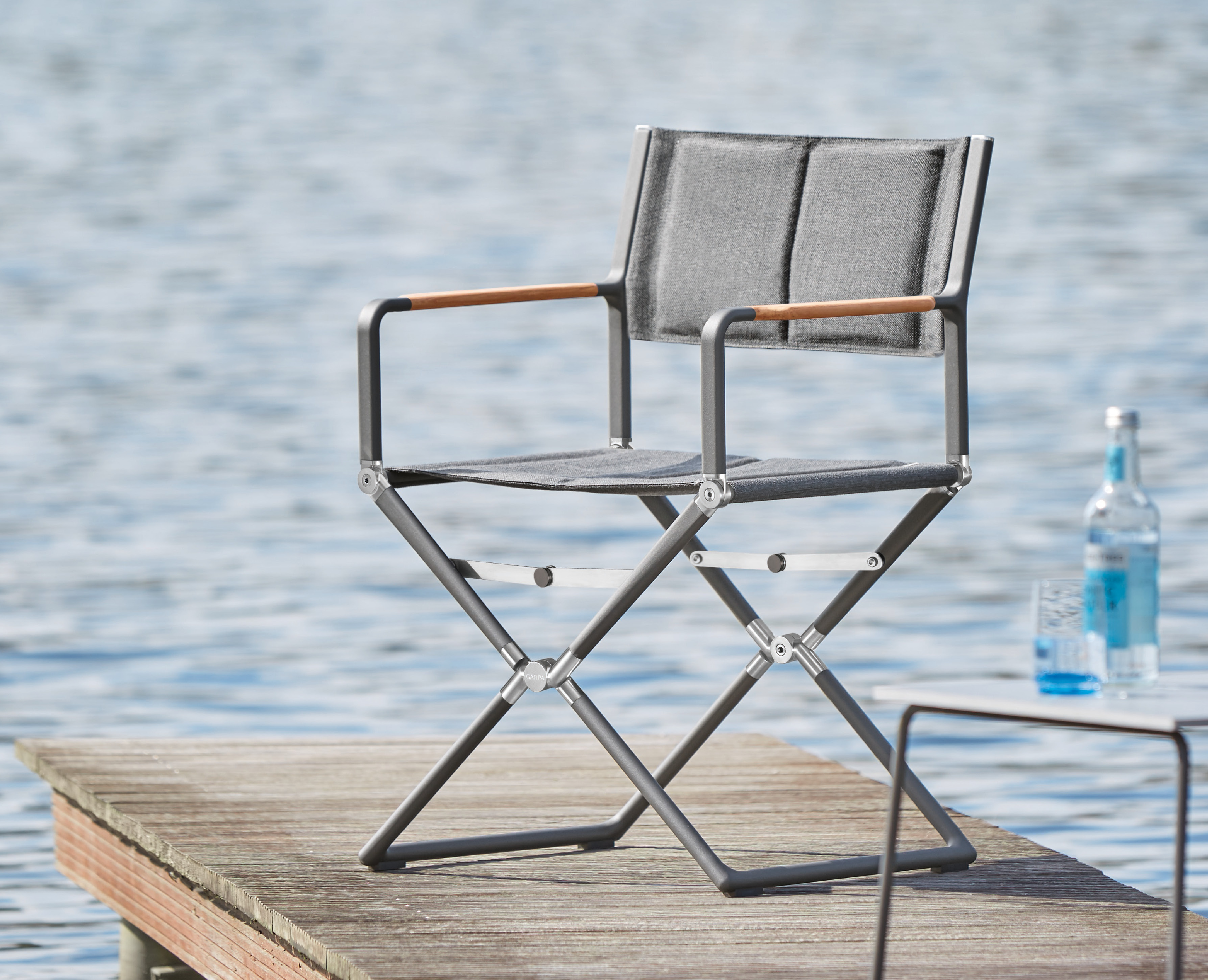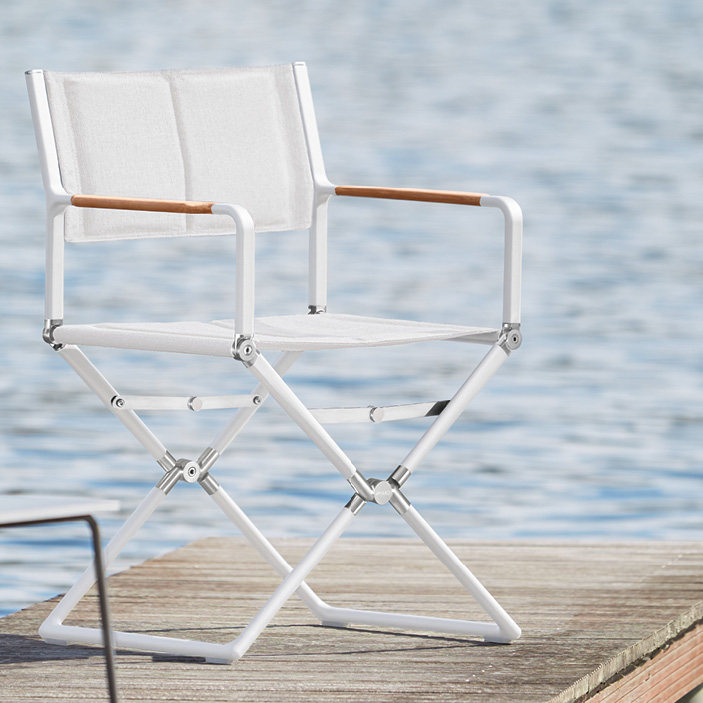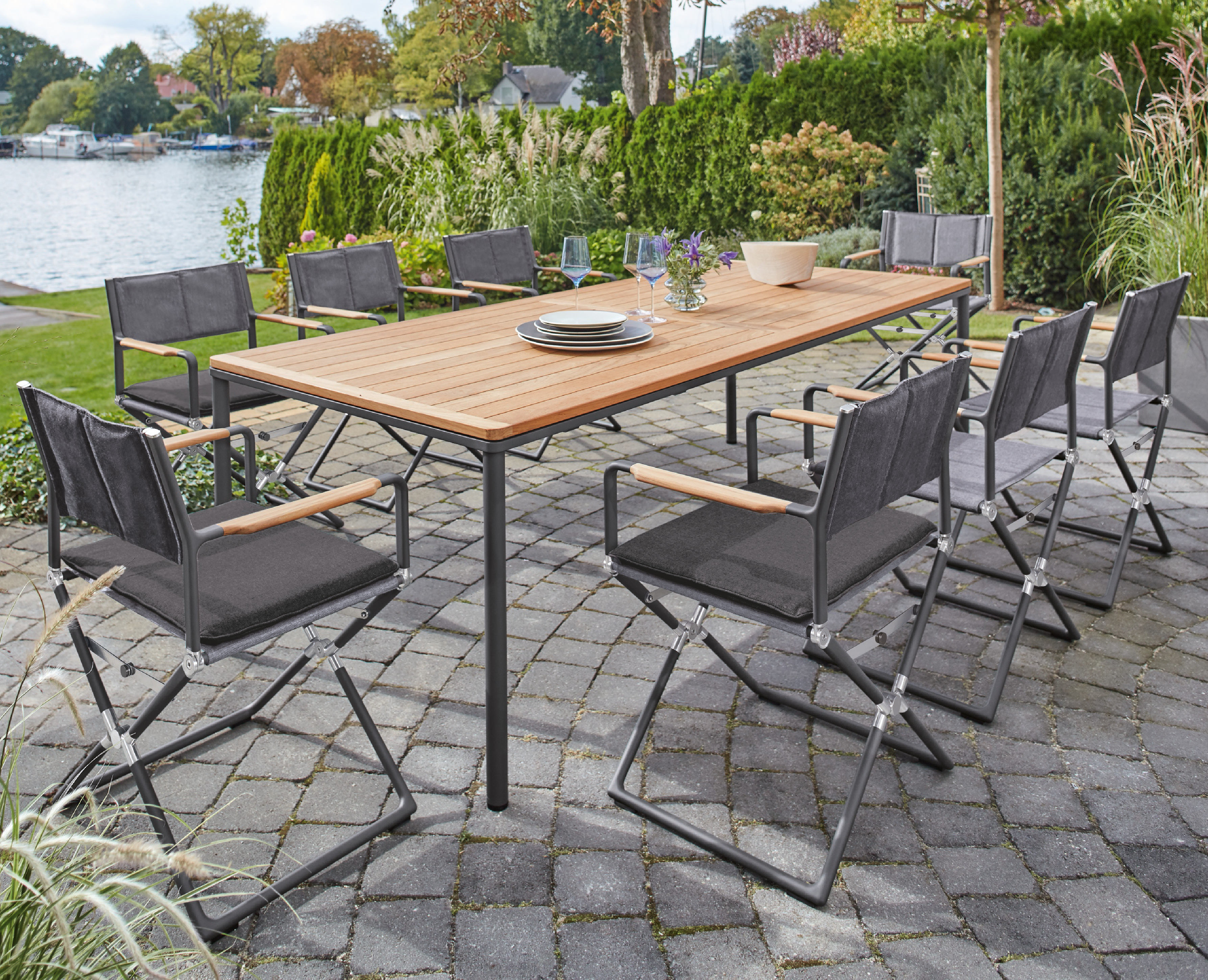 The table ensemble displays true star qualities.
---
The slim director's chair, in a modern interpretation of powder-coated aluminium and weatherproof, soft polymer fabric, takes on a new role. Lean brings a breath of fresh air to the dining table, unfolding its enormous stability. Its design, inspired by white sails and elegant yachts, demonstrates in every detail – from the gleaming joints to the armrests made of teak wood – technically perfected and sophisticated craftsmanship.