Back
Design
and craftsmanship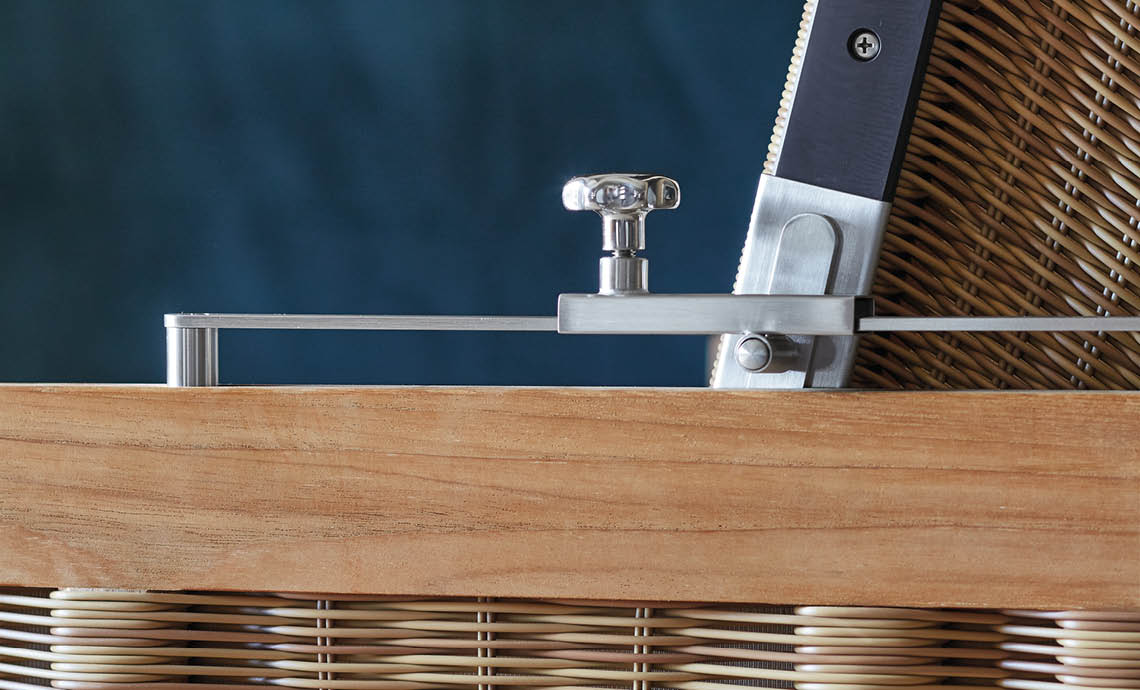 It sounds so self-evident, but it is in fact a fine art:
one of Garpa's secrets is the deep understanding of the natural grain of teak wood, the flow of which determines exactly where it will come to play its part in the design of our furniture. Already the cut of the selected wood creates the basis for our finely wrought traditional wood joints. The interplay of craftsmanship and knowledge of materials also makes it possible for Garpa to realise unusual forms that meet the requirements of modern design and comfort.
Our long-term experience also enables us to be supremely confident when choosing the most suitable surface treatment for each particular type of material.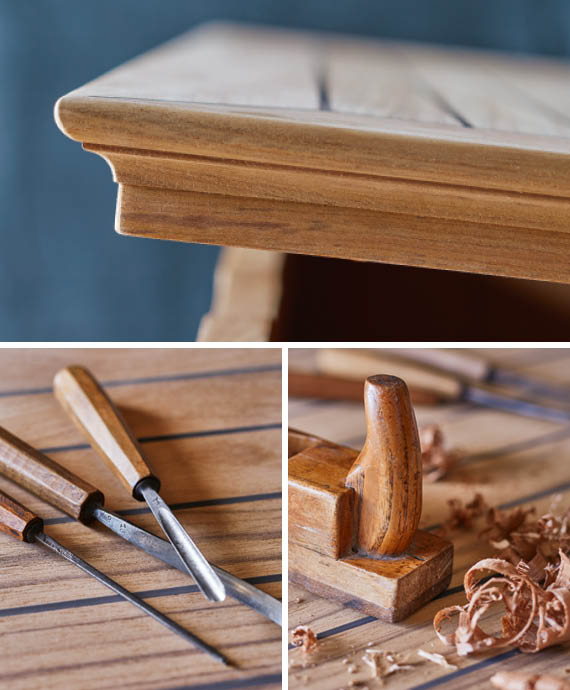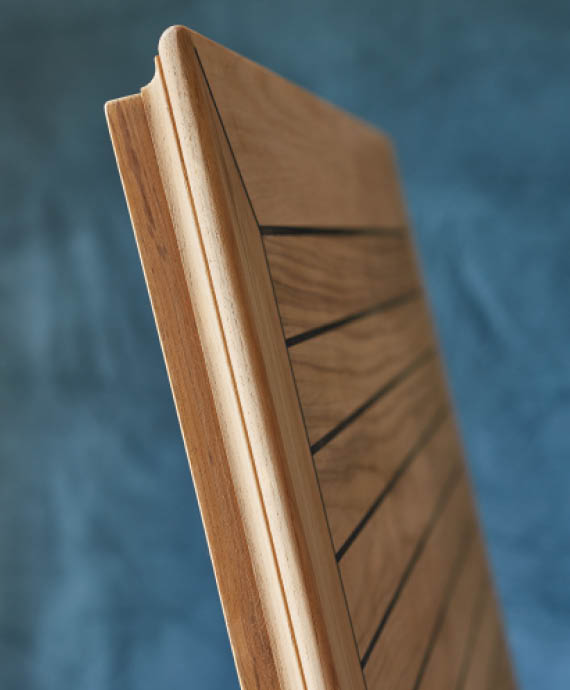 After all, the furniture should retain its exceptional gloss and allure for many years. To this effect our polishing procedure – extensively trialled in countless test series – ensures that the finishing touch will confer outstanding durability.
Garpa's understanding of sustainability includes flawless functioning and the timeless aesthetics of solidly built products that retain their value – exacting requirements that need to be constantly reassessed and maintained every day with passion. Following in this spirit, our relationships with the suppliers who we painstakingly select for the production of our individual components are equally long-lived. And last but not least, the much-appreciated feedback from our customers gives us the opportunity to enrich our own store of knowledge with the practical experience gained by use in everyday life.